Ready to Read
Every Child Ready to Read
Every Child Ready to Read is a program designed to empower and educate parents on the best ways to ensure children are ready to read, and ready for school.
The five practices to support early literacy development are talking, singing, reading, writing, and playing.
For more information on utilizing these five practices,
visit Every Child Ready to Read.
---
Lenawee County Great Start
Early Childhood Development
Lenawee County Great Start provides articles and tips on parenting, early childhood development and school readiness, and highlights family-friendly activities in our area. Also available, the ASQ (Ages and Stages Questionnaire), a valuable screening tool for parents.
Visit their website to access early childhood information, helpful tips, and the ASQ screener.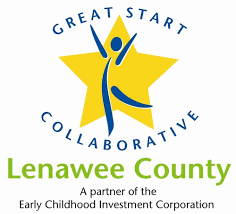 ---
MeL Resources for Families
MeL has amazing resources for parents, teachers, and students.
Eye-catching and enriched with wonderful information on all kinds of subjects.
Check out MeL K-5 Resources for your students! World Book Kids is highly recommended!
Also check out MeL's Britannica resources.



---
Try Just For Kids
Your Schultz-Holmes Memorial Library Card gives you free access to Just For Kids Media. Take advantage of all it has to offer. Try it. Just click on the link and type in your library card number for FREE access.

---