Programs in February 2020
Switch Gaming/LEGO Building and Storytime; Barn Quilt Workshop and Beer Tasting also this month
Unfortunately, the library's recent newsletter included bad dates for both Switch/LEGO and Storytime. The correct dates are below. We apologize for the confusion. Switch/LEGO is always on Tuesday. StoryTime is always on Wednesday.
Switch gaming and LEGO building: Compete against other players on the library Switch gaming system and/or create your own masterbuild using the library's LEGO brick collection. Afterschool snacks provided by the library. Designed for kids and teens ages 6-13.
StoryTime: Reading, music, crafts, and activies designed for toddlers and preschoolers. Children under six must be accompanied by a responsible guardian.
4 Switch gaming and LEGO building, 3:30 pm – 5 pm
5 StoryTime, 11 am
11 Switch gaming and LEGO building, 3:30 pm – 5 pm
12 StoryTime, 11 am
18 Switch gaming and LEGO building, 3:30 pm – 5 pm
19 StoryTime, 11 am
25 Switch gaming and LEGO building, 3:30 pm – 5 pm
26 StoryTime, 11 am
Barn Quilt Workshop with Karen Waggoner of the Lenawee Barn Quilt Trail, 11 am - 4 pm, Saturday, February 22nd. Both registration and the waiting list are full for this event. We will try to offer this event again soon.
Taste the State: Beer Tasting. Sponsored by Chris Mallow, DDS and Blissfield Insurance Agency. Thursday, Febrary 27, 7 pm at the Blissfield American Legion, 451 High St., Blissfield. Registration required by 5 pm, Monday, Feburary 24. Call 517-486-2858 or come by the library to register. No Facebook or other online regiistration accepted.
Keeping Up with the Library!
Don't be disappointed that you missed a new library program or the launch of a new service. Stay in the know. The best way to keep up with all the goings-on at the library is by following us on Facebook. We're also on Twitter and Instagram, have a weekly column in the Advance, and our programs are included in the Blissfield Report at 12:30 pm every Friday on WLEN. Of course, you can always call the library at 517-486-2858 or email info@blissfieldlibrary.org with any questions.
Did You Know...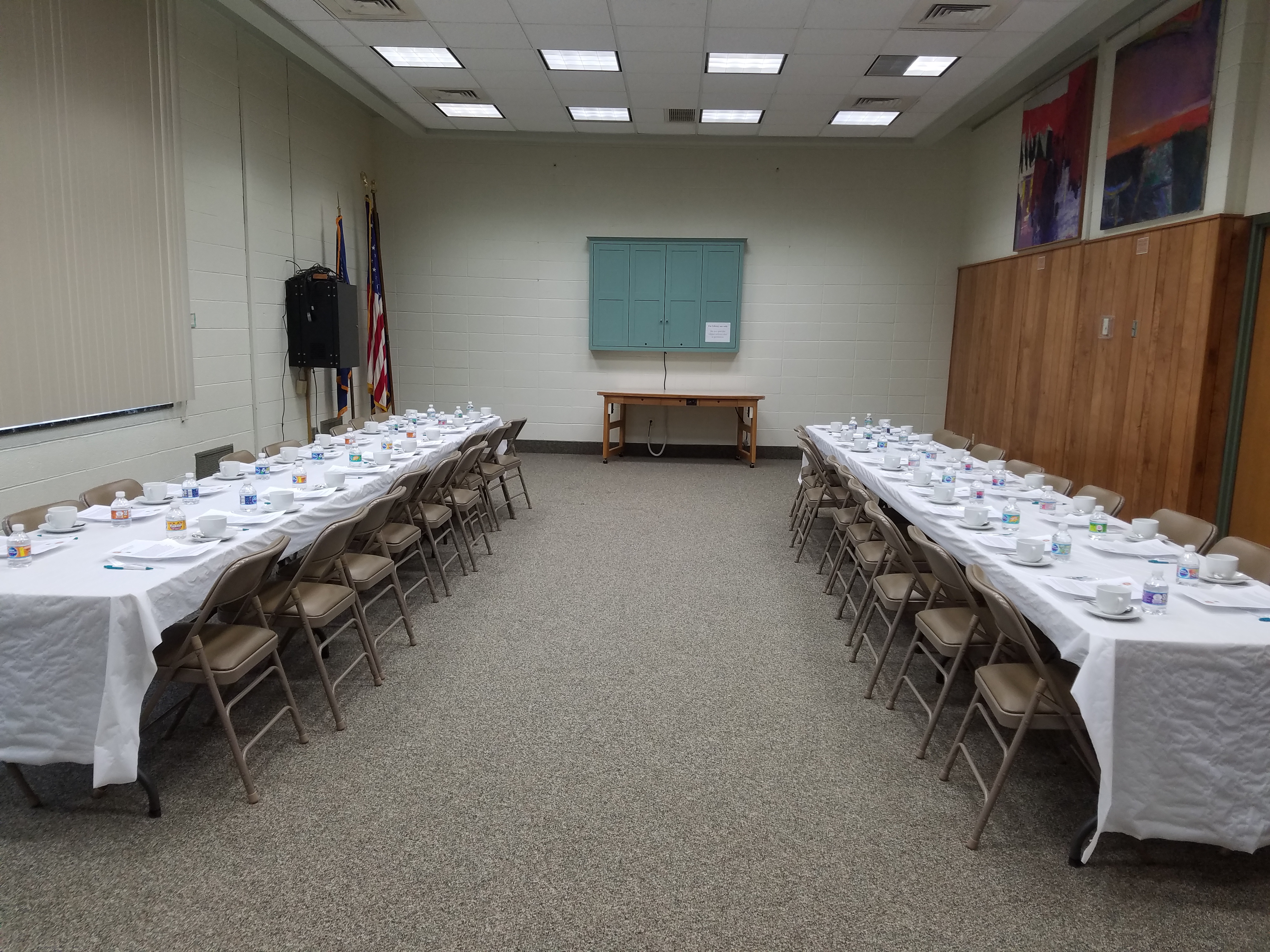 ...that the Library's auditorium is available to rent? It's true. Auditorium rental includes seating for 80, dining and buffet tables, a kitchen, and use of the library's public restrooms. You can even rent it when the library isn't open. The space is great for celebrations of all types: birthdays, graduations, baby showers, and other gatherings. Businesses can rent the space for meetings, trainng sessions, and other activities that do not include selling products or services. Rental fees begin at $75 for up to five hours if the contract is signed by a resident of the library service area and $100 if outside the service area. Call the library at 517-486-2858 to reserve the space or with any questions.
Check your facts!
Challenge your mind!
Chase your dreams!
Choose the library!