Art at Your Feet
Saturday, August 24, 9 am to 5 pm:
The Schultz Holmes Memorial Library presents Art at Your Feet, sponsored by Chris Mallow DDS and Transcend Physical Therapy. Entering its second decade on the street, Art at Your Feet is a free event that turns Blissfield's South Lane Street into an outdoor artists' studio. Create your own masterpiece in chalk alongside local artists. Browse specials from businesses and sidewalk vendors. Get your face painted. Take a souvenir picture in the photo booth. Enter prize drawings. Call 517-486-2858 for more information. Out of your mind, onto the street: Art at Your Feet!
Keeping Up with the Library!
Don't be disappointed that you missed a new library program or the launch of a new service. Stay in the know. The best way to keep up with all the goings-on at the library is by following us on Facebook. We're also on Twitter and Instagram, have a weekly column in the Advance, and our programs are included in the Blissfield Report at 12:30 pm every Friday on WLEN. Of course, you can always call the library at 517-486-2858 or email info@blissfieldlibrary.org with any questions.
Did You Know...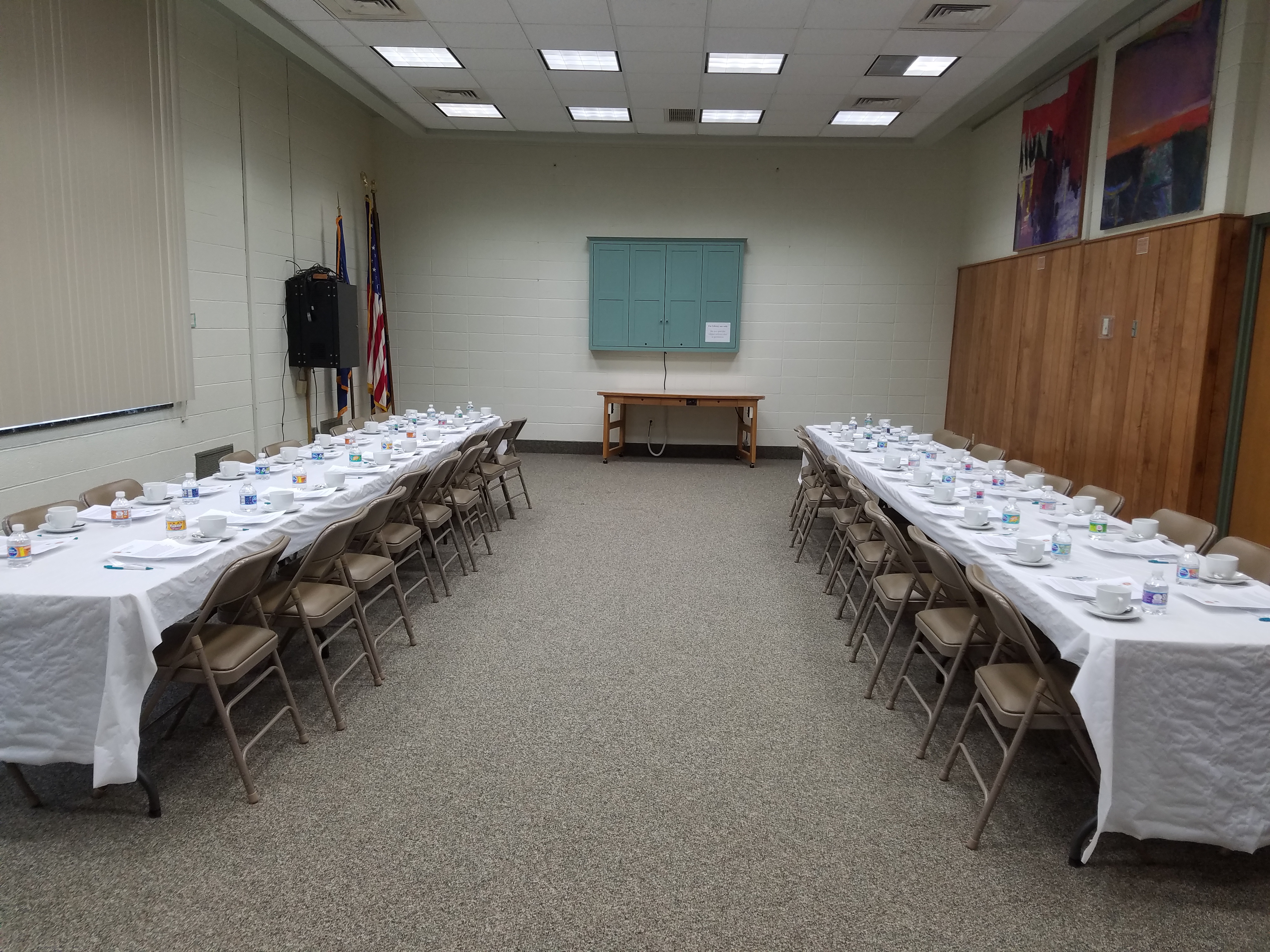 ...that the Library's auditorium is available to rent? It's true. Auditorium rental includes seating for 80, dining and buffet tables, a kitchen, and use of the library's public restrooms. You can even rent it when the library isn't open. The space is great for celebrations of all types: birthdays, graduations, baby showers, and other gatherings. Businesses can rent the space for meetings, trainng sessions, and other activities that do not include selling products or services. Rental fees begin at $75 for up to five hours if the contract is signed by a resident of the library service area and $100 if outside the service area. Call the library at 517-486-2858 to reserve the space or with any questions.
Meet Our Guests
The library welcomes the puppet artistry of Peg Whiting for display in the library's main reading room. The Beholder and Five dragon puppets are from the recent Adrian College production of She KIlls Monsters, directed for the stage by Chloe Whiting Stevenson. We don't know how long we can keep them, so make sure to stop by soon to take a look.